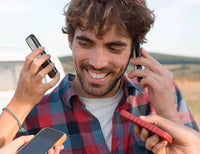 Relax with Rexi.
Selling used devices just got easier.
Rexi upcycles used digital devices by providing you an honest and comprehensive assessment of each and every device. We tell it like it is.
Relax, it's Rexi to the rescue for buying decisions.
Want to resell with Rexi?
Wholesalers can sign up to learn more about reselling with Rexi.
Sign Up